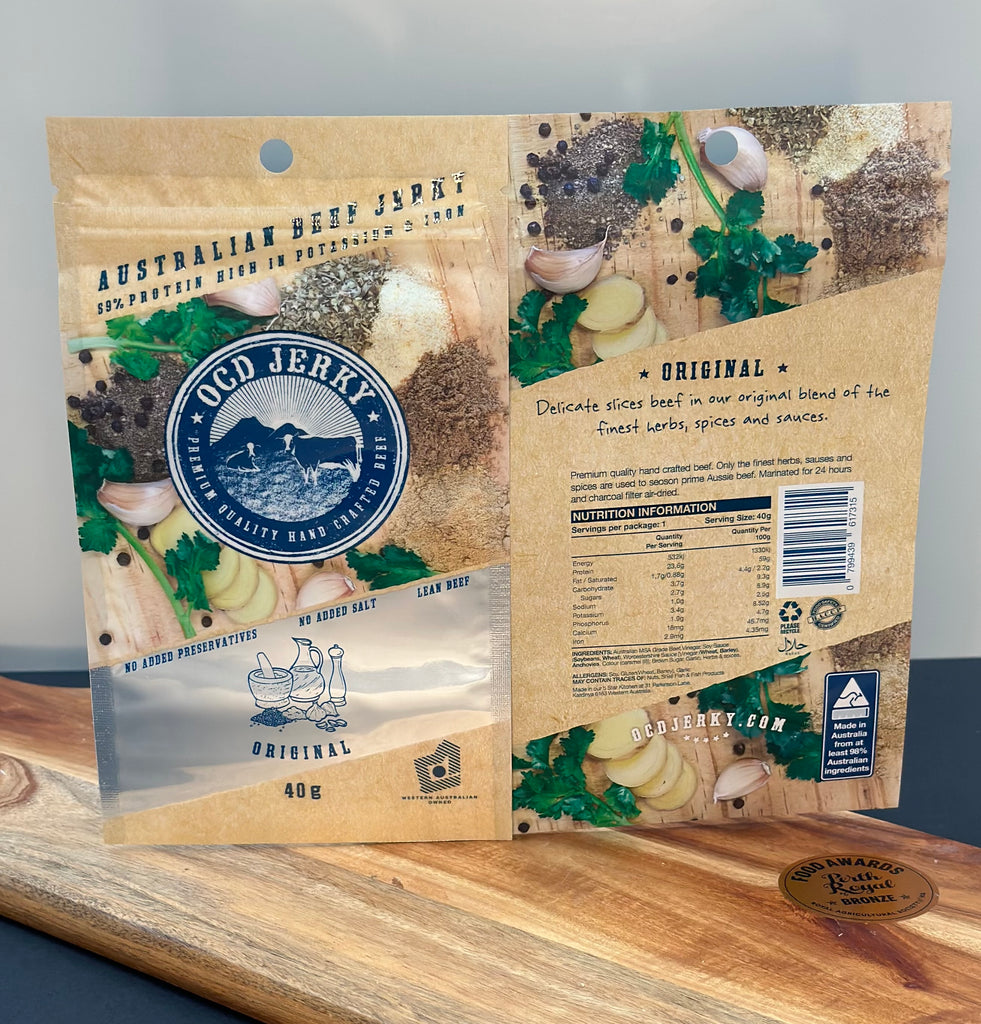 Original
Delicate slices of beef in our original blend of the finest natural herbs, sauces and spices.
OCDs foundations are built upon this flavour. Your first tasting experience will become a truly a special moment.
As you tear open our classic pack you will be met by the crisp fragrance of seasoned beef.
Once you start your flavour journey, beef jerky will never be the same.