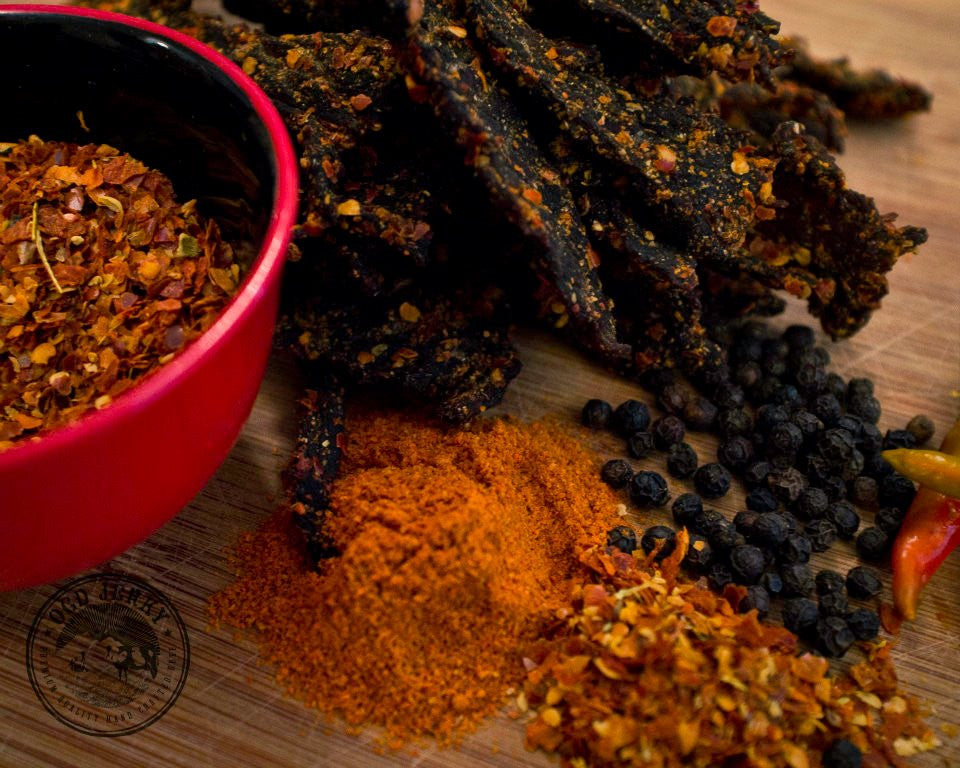 40g XX HOT CHILLI
The word got round. You love your chilli and you like it hot. 
Premium Australian Beef, OCD's classic marinade and a SUPER HOT blend of Red Savina Habanero, Bhut Jolokia, Trinidad Scorpion and a pinch of Carolina Reaper.  If your accustomed to a bit more spice in your life, this hits the spot. 
When it comes to spices we are master blenders and our Chilli craft is amongst the finest in the world. Each strain is blended in perfect ratio to compliment the Beef and marinade. The notes are perfectly orchestrated and will develop as your journey begins. The Habanero and Carolina Reaper will instantly appear and the crisp fruity zing will awaken your inner fire. As the fruity tingle fades a chocolatey Trinidad Scorpion will sneak up and deliver an earthy sting. When you think its all finally over a mellow buzz creeps up until you realise its too late -You've been ghosted (Bhut Jolokia).
How hot is it?
A bit more of a kick for the Chilli lovers out there. If your accustomed to a little heat you will have no problem wolfing this one down. Most of our Chilli fans say this one is perfect for them. Not too hot but right were we want it. Total satisfaction.
We rate it on a heat scale of 7-8/10.