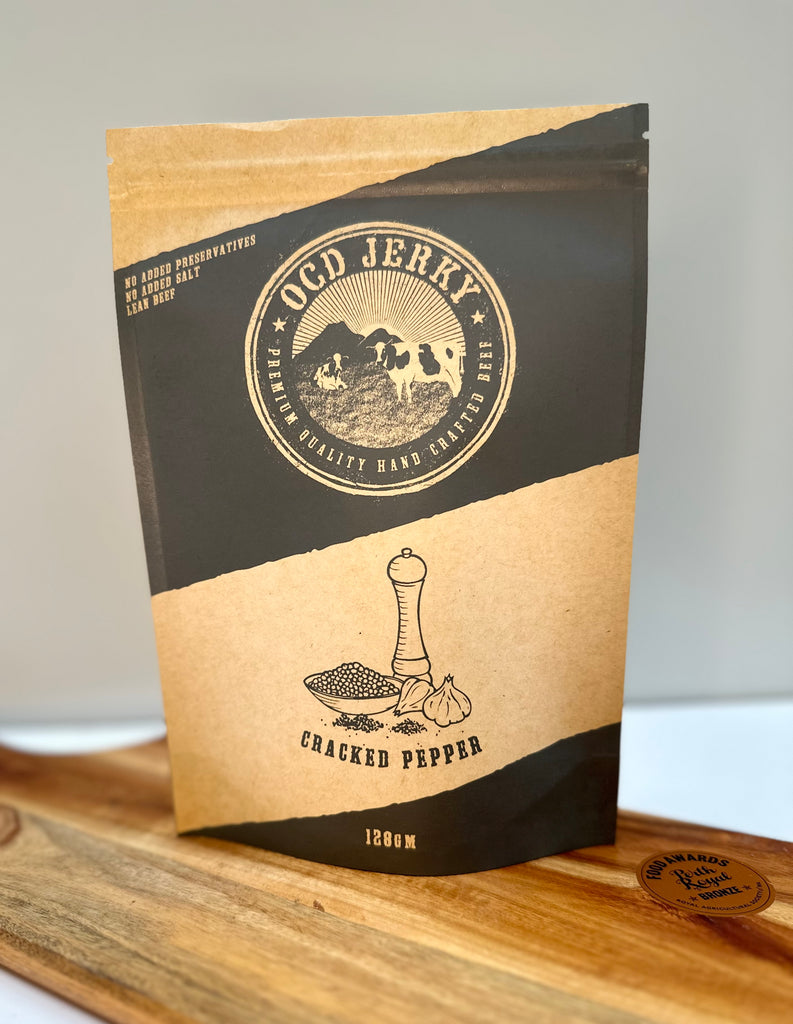 Cracked Pepper
Premium Australian beef marinated in OCDs signature blend, tossed with whole cracked black peppercorns.
Our pepper is sourced from the worlds leading spice merchants. It comes in its natural dried form retaining all freshness.
To release this beautiful spice we smash the whole fresh peppercorns over stone granite. 
The classic combination of our signature marinade, premium beef and fresh crunchy peppercorns make this favourite a global sensation.